Aesthetics
We offer GP specialist services (consultations and minor procedures) to treat most dermatological concerns affecting skin, hair and nails. With short wait times, competitive fees and holistic approach – we pride ourselves in delivering excellent clinical outcomes as well as first rate patient experience in the community. GP referral is not required to access our care.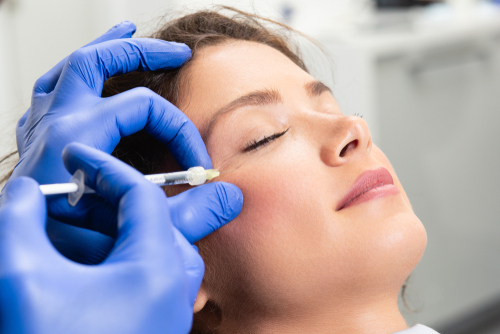 Aesthetic Dermatology 
"For me, Aesthetic Dermatology is about enabling my patients to look a little fresher, younger, less tired, more invigorated, more natural.  The face that people look at and wonder - did she? Or does she just look great...  A light touch in all the right places..." Dr Lena Healy
Cosmetic / Aesthetic Dermatology Treatments:
Facial Rejuvenation Injections - Botox and Mesotherapy
Mesotherapy is a collagen stimulating non surgical skin rejuvenation treatment that targets fine lines and wrinkles for a more youthful appearance.
€200.00- €350.00 ( frown lines and crow's feet )
€250.00 ( jaw contouring )
€250.00 ( TMJ Dysfunction )
€400.00 ( axillary hyperhidrosis )
Dermal Fillers
Juvederm Voluma €300.00 per 1 ml
Juvederm Vobella €300.00 per 1 ml
Juvederm Volift  €200.00 per 0.5ml and €300.00 per 1 ml
Juvederm Smile €350.00 per 1 ml
Mesotherapy
Practices that also provide Aesthetics