Centric Health Clinic
Your Health, at the heart of everything we do
About us
Centric Health in numbers
A premier healthcare team in Ireland. Our dedicated doctors, nurses, psychologists and support teams work together to provide exceptional care for you.

550, 000+
patients we are privileged to care for

18 years
helping patients lead healthy lives
1000+
people employed, including 250 GPs, 300 nurses and support staff

90 centres
of primary care across Ireland, Germany and the Netherlands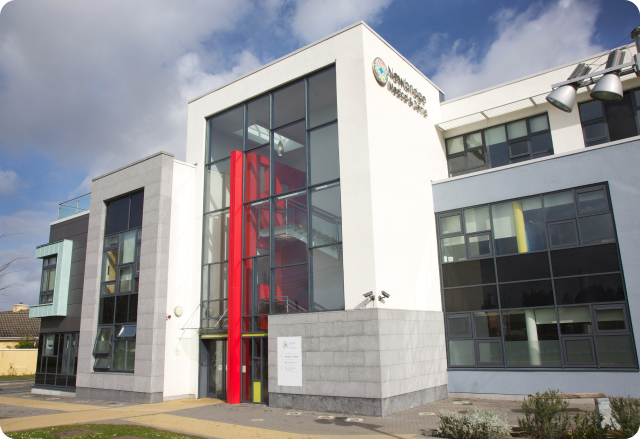 Our clinics
Find the clinic in your region
Learn more about Centric Health clinic locations or choose a specific location.
See all clinics
Our services
Get a specialist treatment
Specialist Medical and Mental Health Services
Reviews
What patients say
Reviews written by our patients
"Excellent GP practice. Very minimal waiting times and have found all GPs I have seen to be very caring and focused on meeting my needs. Reception staff are very friendly and efficient. I never have difficulty getting an appointment as there are many GPs here. Highly recommend."
"Great service with very caring staff - We joined about 6 months ago as we had a newborn. Great service and always take time to listen to what you need and will always do their best to fit you in for an appointment. Highly recommend!"
"Dr Olinger and Dr Flynn are probably two of the best doctors I have ever come across. They both go to the bitter end to help and diagnose your problems. The two ladies on the reception or so helpful and very pleasant to deal with, Always willing to help. Thank you for your kind support over the years."
"Have traveled the world and have yet to come across a practice as wholesome as this one. It's utterly refreshing to have a GP who's genuine and takes the time to listen."
"I trust Dr. Gray with my life - literally. I am a patient of hers for over 15 years. She is so thorough and so caring. Excellent doctor."
"Excellent care for over 40 years. Life saved 3 years ago by brilliant doctor who knows me well enough to spot that something strange and dangerous was happening. Thank you Jim."
"Been with Dr. Yelverton my whole life he's a great doctor. Very professional, trustworthy & supporting in any problem I've had."
"I have to give a 5 star review for today's experience with the Glasnevin Family Practice. I was lucky to get assigned to GP, she takes time listening to what patients have to say, and doing full examination patiently, she is very professional and mostly importantly she makes the patients feel they are being taken care of, she is one of the nicest doctors I have come across!"
"The doctor's, nurses & whole team are fantastic!!"
"Had a great experience coming in today, the staff were so courteous and helpful and made everything very straight forward"
"Excellent services provided went above and beyond to facilitate when required"
"Highly recommend this clinic. Very friendly and helpful ladies at the reception. Dr Sarah Whelan is wonderful, she patiently addressed all of my questions and concerns."
"I attended this practice today and my experience was excellent. I saw the manager of the practice who was so kind and patient and booked me in for all my appointments and really went above and beyond for me. I had my appointment with Dr Sheila Bloomquist who was so caring and attentive towards me. She really took the time and addressed any issues or problems I was having. She was extremely thorough and I genuinely felt like she cared about helping me and I didn't feel rushed in any way. I would definitely recommend this practice, it was one of the best experiences I've had at a GP."
"I have been visiting this medical center constantly for the last year. You can make an appointment easily and at a convenient time. You can wait a week for an appointment with a GP, but for so many people this is quite understandable. The staff is incredibly friendly and always ready to help. In general, quite satisfied"
"Dr Palmer has been our family doctor for over four years and I couldn't be happier to recommend her. She's very thorough and takes time to fully understand any issues. She is also fantastic with my children and has made visits with them very stress free.."
"Personal dedicated care, exacting professional standards in a timely fashion."
"From reception staff to the nurses to the doctors, I have always found this clinic to be fantastic. I have just recently had my second baby and the antenatal care and postnatal care has been excellent. Both my babies have received excellent care. You don't always get the same doctor or nurse, but I see that as a good thing - always good to get different opinions and ideas.."
"I'm so glad to have found a medical clinic in my area that I can communicate with and visit whenever I need to. My son's GP and my GP are there. The staff members are friendly, respectful, professional and considerate. I highly recommend ."
"We're so fortunate in Co. Clare to have access to Dr Máire Finn's expertise and experience. Dr Finn is personable, empathetic and extremely passionate about patient care. Always well researched and up to date; it's wonderful to have a GP who really listens and who you can trust implicitly. Highly recommended."
"Very respectful staff and receptionists are great! Would highly recommend"
"Excellent service and very helpful and efficient from making the appointment to the Doctor visit. Would highly recommend."
"Good place. Good doctors and nurses. Lovely staff. Wheel chair accessible toilets"
"Very experienced and helpful staff . Dr Kate McCoy is so easy to talk too . She put me at ease straight away !"
"Dr Toiréas Moriarty was amazing to deal with, very warm, knowledgeable and I never felt rushed like I always have with other doctors. Would highly recommend.!"
"Very nice receptionist, nurse and GP."
"My family and I have been a member of this practice for the last 2 years and have always had a great experience. We've been in a lot with the small kids and every member of staff has always been so helpful and kind with them! Would absolutely recommend to anyone."
"Clean, very professional. Great facility to have in the area."
"One of the best practices in Dublin! The service is second to none. Dr. Warlow was very thorough and followed up with a phone call a couple of days later. 5 stars!"
"Excellent, all Doctors and staff look after you so well."
"All of the staff here are absolutely wonderful and really do try their very best to accommodate you even when they're very busy"
"I have been attending Terenure medical since 1997 and have always found the service excellent and very patient friendly."
"A great team of doctors, nurses and administrative staff, with a fantastic level of knowledge and expertise. Would recommend the surgery for anyone in the community and surrounding areas."
"Got my flu injection from Nurse Muriel she is so gentle and kind a lovely woman. She really puts you at ease. Jennifer and Karen the receptionist are so efficient and very hard working. Always greet you with a smile. There worth there weight in gold "
"Really good doctor never feel rushed or brushed off very friendly and caring and thorough."
"Joined this practice when I moved to Galway and can honestly say that they continue to exceed my expectations. I have had a number of health issues not only with myself but with elderly relatives and have been more then happy with the care I have received from everyone there. Cannot recommend enough."
"Amazing friendly staff, hard working and very dedicated to patients, visitors and their job...I salute you "
"Thank You Dr Moran & Staff. I've been attending NorthGate Surgery for almost 20yrs and I've always had a pleasant ( dare I say ) enjoyable experience. Excellent Reception Staff who know their job and are always the most helpful & kind."
"I have been going to this practice for many years and I have never had a problem, they are always happy to help. The staff on reception are great at trying to fit you in last minute if they can."
"Fantastic people working there! They really go above and beyond!"
"Very thorough and caring professionals."
"Very good doctor practice with brilliant doctors and nurses."
"The best team of doctors (especially Dr. David/Dr. Alex) and very nice supporting staff. Most of the time they accommodate you on same day, if it is urgent. Staff at the desk (for ex; Caroline) are very compassionate and helpful all the time"
"Modern and relaxing medical centre...busy but they will always fit you in..."
"Excellent Courteous Caring facility"
"Was in with Dr. Cross today .I thought he was excellent I felt very comfortable with him. Very friendly and thorough. He also took the time to check my file before seen me. Very happy..."
"From the receptionist to the nurses and doctors, very nice and professional people. Highly recommend."
"Fantastic service, all staff very nice and professional. Made the whole experience much better then I had expected. Dr. Nick is very good and knows how to put his patients at ease in what can obviously be a stressful situation. Would definitely recommend. Thanks to all the team."
"Such a lovely team of drs, nurses and frontline/admin staff! We're always greeted with a friendly smile - and the appointments run on time."