Acne Treatment
We offer GP specialist services (consultations and minor procedures) to treat most dermatological concerns affecting skin, hair and nails. With short wait times, competitive fees and holistic approach – we pride ourselves in delivering excellent clinical outcomes as well as first rate patient experience in the community. GP referral is not required to access our care.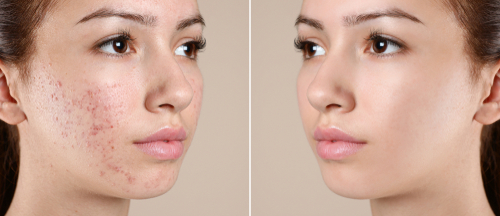 Acne is one of the most frequently treated skin conditions in our clinic. We appreciate that Acne can be very distressing for our patients, negatively impacting not only their comfort and appearance but also detrimentally impacting mental health.
We take a 360 approach to acne treatment to include topical skincare treatment, dietary and lifestyle advice and the prescribing and close monitoring of Roaccutane treatment if necessary. Following a visit for your blood tests, all appointments can be conducted remotely if preferred.
We offer a full range of acne treatments
Skincare
Topical antibiotics/retinoids
Oral antibiotics
Hormonal treatments
Isotretinoin
Pricing
Please contact your GP Practice for pricing*.
* Please note that medical dermatology procedures are covered by many private healthcare insurance plans either in part or in full. Please contact your Health Insurance Provider for more information. PAYE patients can also claim tax relief for medical health expenses by completing an income tax return.
---
Practices that also provide Acne (incl. roaccutane prescribing)