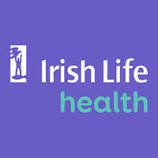 Irish Life and Health Joint Venture
Bespoke development of a 24/7 Digital Doctor service for Irish Life members nationwide.
Digital first access point to primary care for Irish Life members and employees, with escalation to the Centric Health GP flagship practices as needed. 
Established referral pathways, with capacity to: issue ePrescriptions, eReferrals, and eSickCerts.
Expansion of services to provide Female Health specialist care to Irish Life members.