Mental Health - Psychology and Counselling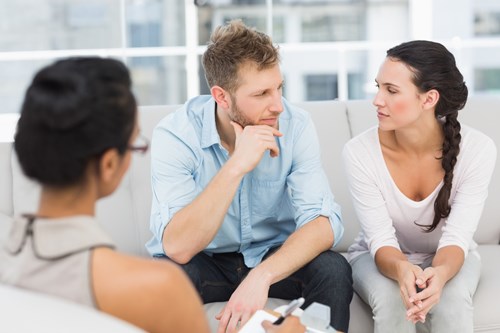 MENTAL HEALTH
Mental Health wellness is about caring for your emotional, psychological and social well-being and having the tools you need to cope and thrive in your daily life. 
At Centric Health, we care for our patients total health - mind, body and spirit.  If you are struggling with mental health or emotional challenges and your quality of life is suffering, we are here to help. 
Everyone's mental health journey is unique so our solution focused therapy is also individual to you.  Together, we design your treatment plan, set goals and strategies so that you can progress to mental health wellness.
Our compassionate Psychologists and Psychotherapists  support adults, children, couples and families to care for their mental health either in person or online, as preferred. 
We specialise in:
Anxiety
Mood difficulties, including depression 
Relationship issues 
Stress 
Anger 
Bereavement 
Trauma 
Substance misuse 
Disordered eating 
Sleep difficulties 
Adjustment problems 
General life difficulties
Make an Appointment
Talk to your doctor or email us - hello@mentalhealth.ie or call 01 611 1719. You can also schedule an in-person or virtual appointment with Centric Mental Health at any one of our Nationwide Clinics instantly by booking online here.
Find out more about Centric Mental Health or the range of services we provide. 
Centric Mental Health was previously known as Spectrum Mental Health.
NEW Fast Track Access to 12 Week CBT Programme - €275 (or €25 per week)
Centric Health now offers patients fast access to our Cognitive Behavioural Therapy (CBT) Programme.
CBT, or Cognitive Behavioral Therapy, is a form of psychotherapy that focuses on the connection between a person's thoughts, emotions and behaviors. Our therapists work collaboratively with the individual to identify and change patterns of thinking and behavior that may be contributing to their difficulties or distress. CBT is widely used in the treatment of various mental health conditions, including depression, anxiety disorders, phobias, post-traumatic stress disorder (PTSD), obsessive-compulsive disorder (OCD), and eating disorders as well as in the management of chronic pain.
The Centric Mental Health CBT Programme consists of:
· 6 one-to-one therapy sessions (30 minutes each) with a qualified and accredited clinician over 12 weeks, taking place either in person at one of our clinics, or online.
· 12 weeks of Digital Therapy, guided by our clinician.
· 9 months of further access to self-guided Digital Therapy.
Further information and online appointments are available here.
Corporate Mental Health Services
Companies increasingly offer employee mental health support programmes as part of their employee benefits package.  Our tailored Mental Health Company Programmes support corporate clients to build healthy, resilient, teams.  Mental Health Employee benefit services include:
Employee Assistance Programmes
Mental Health First Aid Training – training staff to become 'Mental Health Champions' at work
Employee Resiliency Training
Employee Workshops
Themed Mental Health days
Seminars and Webinars
Corporate Contact Details
To find out more about our corporate Mental Health Wellness services, call us  on 01 611 1719 or email:  corporate@mentalhealth.ie
*Centric Mental Health was previously known as Spectrum Mental Health.