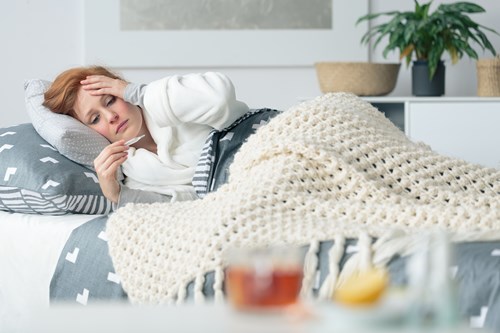 Flu is highly contagious in Ireland, October to April annually.
us health concern for those at risk. Here in Ireland, we provide free flu vaccines to all vulnerable people.
 
Do I need a flu jab?
Flu is highly contagious, typically from October to April in Ireland. It can make you very ill.
You are in an at-risk group if you:
-   are 65 years of age and over
-   are pregnant
-   have a long-term medical condition, for example a heart, lung, kidney or neurological disease, or cancer
-   have a weak immune system,  for example, if you have diabetes or are having chemotherapy
-   are obese and have a body mass index (BMI) of over 40
-   are a child with a moderate to severe neurodevelopmental disorder such as cerebral palsy
-   were born with Down syndrome.
- Children 2 to 17 are twice as likely to get the flu
 
Must I get the flu vaccine again?
The flu virus mutates every year, which is why there is a new vaccine developed every year. A flu vaccination gives you and those around you the best chance of avoiding becoming ill.  
In Ireland, the HSE currently provides FREE flu vaccines to:
-   over 65s
-   children aged two to 17 years (nasal spray – no needles!)
-   healthcare workers
-   pregnant people
-   high risk people
-   people in a nursing home or long-term care facility
-   carers of at-risk people
-   housemates of at-risk people
-   those in regular contact with poultry or pigs.
Book your appointment as soon as possible, as there is usually high demand.
 
Does the flu vaccine hurt?
We know no-one likes injections, but our highly skilled healthcare teams are trained to minimise
any discomfort, honest!  And children and teenagers get a nasal spray, so no needles for them at all!
The jab itself takes seconds, but we do ask all our brave flu vaccine patients to stay with us for 15 minutes afterwards, just to make sure you don't have any nasty reaction. This rarely occurs but we like to look after you.
 
I want a flu vaccine
You may not be eligible for a free flu vaccine, but you can still have one. Availability for over 18s may be limited by any stock shortages, so please book your vaccine as soon as possible, as we give priority to patients who book an appointment.  Since some patients do have an adverse reaction to vaccines, we would ask all our patients to come to us for flu vaccines – we are well equipped to look after you if needs be.
HSE guidelines on the Flu Vaccine 
Corporate vaccinations available - contact us for details.
For more details or to book your flu vaccine, phone or email us using our contact form (top of this page). 
Before you attend for a flu vaccine please print and complete the below consent forms-there is one for adults and one for under 19 year old patients below.
Adult Flu vaccine Consent form (age 18+ years)
Corporate vaccinations available - contact us for details.