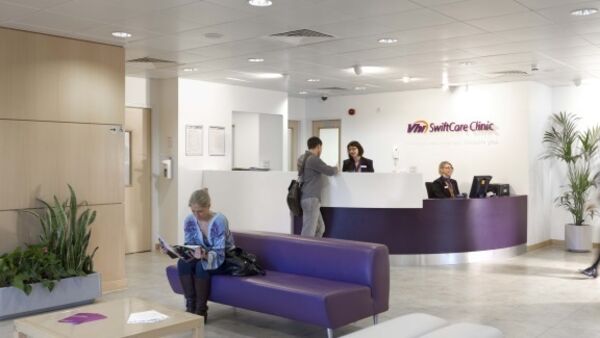 VHI Swiftcare Clinics
VHI Swiftcare
Centric Health launched Ireland's first private Urgent Care clinic, VHI Swiftcare clinics  in 2005 in conjunction with the VHI.  This new private state of the art urgent care network of clinics offered patients with non life threatening injuries and illnesses an alternative to the long waits at hospital A & E departments.  
Patients attending a VHI Swiftcare clinic can expect to be finished diagnosis and treatment within an hour of arrival in most instances.
Scheduled dental and physiotherapy are also available from VHI Swiftcare.