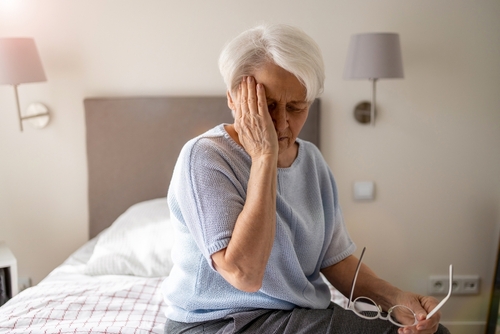 Headache or Migraine: Ways to Distinguish Between the Two
Headaches and migraines are often used interchangeably, but they are distinct conditions with varying causes, symptoms and treatments.
Headaches and migraines are often used interchangeably, but they are distinct conditions with varying causes, symptoms and treatments. Understanding the difference between the two is crucial for effective management and relief. In this blog, we'll look at key differentiators, symptoms and strategies for dealing with headaches and migraines.
The Basics: Defining Headaches and Migraines
Headaches: Headaches are a common discomfort characterised by pain in the head or neck. They can vary in intensity, duration and location. 
Migraines: Migraines are a specific type of headache known for their severe and throbbing pain, often accompanied by other symptoms such as sensitivity to light, sound and nausea. 
Symptom Comparison: Recognising the tell-tale Signs
Headaches: Common headache symptoms include a dull or squeezing pain that can affect both sides of the head. Tension headaches may result from stress, poor posture, or muscle tension. 
Migraines: Migraines are often preceded by warning signs such as visual disturbances and may involve intense, pulsating pain on one side of the head. Nausea, vomiting and heightened sensitivity to stimuli are common during a migraine attack. 
Headaches: Headaches can last a few hours and they may occur sporadically or persistently. 
Migraines: Migraines tend to last longer, typically lasting between 4 and 72 hours. They often have a cyclical pattern and may occur a few times a month to a few times a year. 
Triggers and Underlying Causes
Headaches: Tension headaches may be triggered by stress, lack of sleep, or poor posture. Other types of headaches can result from dehydration, caffeine withdrawal, or sinus issues. 
Migraines: Migraines can be triggered by various factors, including hormonal changes, certain foods (e.g., chocolate, aged cheeses), weather changes, bright lights, strong odours and specific medications. 
Treatment Approaches: Tailoring Relief Strategies
Headaches: Over-the-counter pain relievers, rest, stress management and lifestyle adjustments are often effective for managing headaches. 
Migraines: Migraines may require specific medications prescribed by a healthcare professional, including pain relievers, triptans and preventive medications. Lifestyle changes, such as identifying triggers and practicing relaxation techniques, can also help manage migraines. 
Distinguishing between headaches and migraines is crucial for accurate diagnosis and effective management. By recognising their unique characteristics and symptoms, we can make informed decisions and seek appropriate treatment and preventive measures. If you experience frequent or severe headaches or suspect migraines, consult your doctor for a proper evaluation and personalised guidance. Remember, knowledge is the key to achieving better control over your well-being and enhancing your quality of life.